How to update the metric and confidence level of a Key Result in TG.
From the My OKR' click on the Key Result percentage in the red/amber/green lozenge.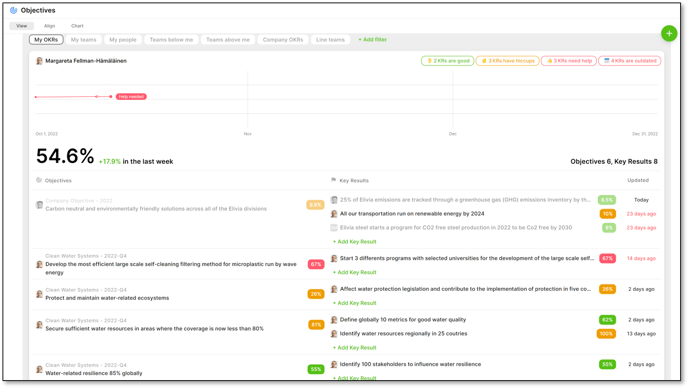 There are 3 pieces of information which can be updated:
The metric – the current value of the Key Result
Your confidence in achieving the Key Result by the end of the period.
In the Activity box you can add a comment on the progress of the Key Result and also tag a colleague (who will be notified by email).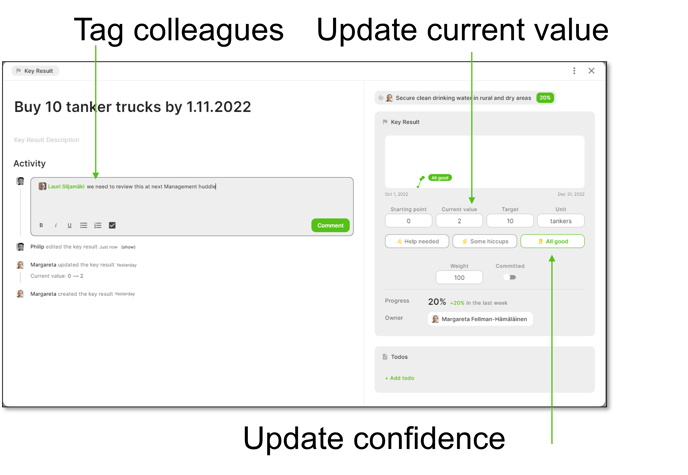 Updates to the Key Result will be captured and shown automatically in the Activity panel which is always visible.
All Key Result updates will also be visible in the Activity panel of their related Objective.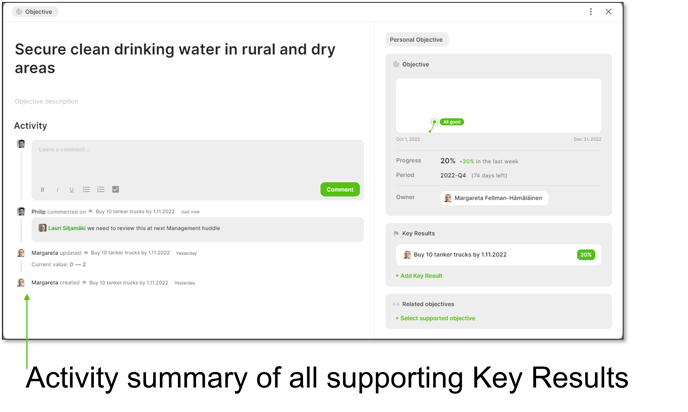 To quickly get to this page see: Power User TIP: How do I quickly update my OKRs?