How to add a new Key Result to an existing or newly created Objective.
Once you have created an Objective you add your Key Results.
When you click on 'Create Objective' you are presented with the published view (below) of your Objective and you have the option to 'Add Key Result'.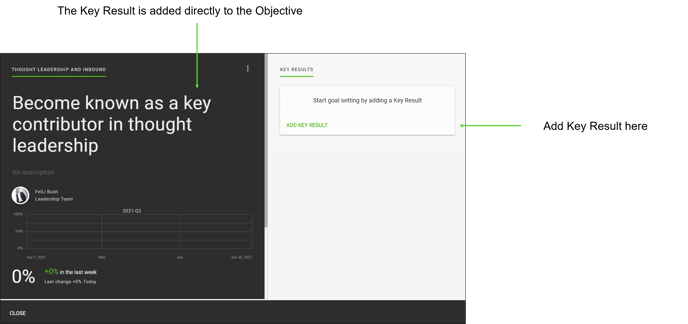 Writing the Key Result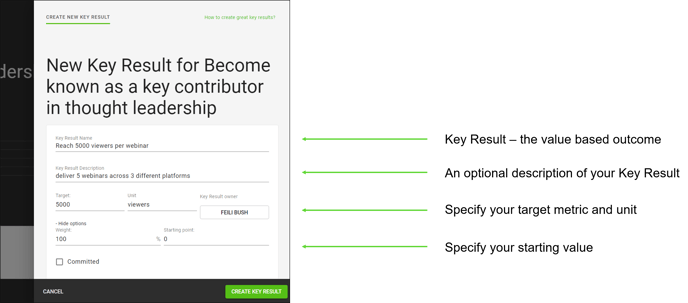 Write your Key Result and if you choose to, it can have an additional description.
Click to choose the target you wish to achieve by the end of the period and the unit you will measure it in. The default target is 100 and the unit is percentage.
Click on 'View Options' to select the starting value, weighting and committed status of the Key Result.
You can measure progress in a Key Result both upwards and downwards. As long as you specify the starting point when you create your Key Result, the progress will be measured in relation to that starting value.
The default starting value is zero.
The default weighting of the key result is 100%, you can click to change this.